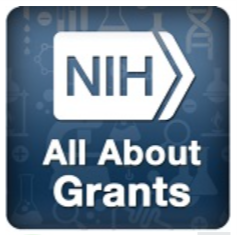 Next time you're looking for something to listen to, queue up NIH's "All About Grants" podcast!
The series covers a breadth of topics, including NIH's inclusion across the lifespan policy, understanding biosketch requirements, and its appendix and post application submission policies, among others.
Designed for investigators, fellows, students, research administrators, and others just curious about the application and award process, the podcast provides insights on grant topics from those who live and breathe the information! Episodes are available as mp3s for download here, via iTunes, or via RSS feed (Information on RSS and Podcasts).

So you wanna learn about…
…preparing to apply?
…developing a successful grant application?
…advice for new and early-career scientists?
…submitting your application?
…NIH Peer Review?
…post-award activities and requirements?
…special programs?
Read a review of the podcast by Julia Phillippi, PhD, on Edge for Scholars, or listen to the latest episodes now.