Mismatched team of researchers aspire to improve infant and mother health outcomes
By AMANDA SCOTT
In an unlikely pairing, a geography professor, an engineering professor, and a fashion professor are striving to effect change in neonatal intensive care units (NICUs) with their kangaroo-care-inspired garment for mothers.
With the idea of giving back after her second child was in the Pediatric Intensive Care Unit for a brief time as an infant, Abigail Clarke-Sather, PhD, now professor of mechanical and industrial engineering at the University of Minnesota Duluth, teamed up with Lindsay Naylor, PhD, professor of geography and spatial sciences at the University of Delaware, and Kelly Cobb, associate professor in the department of fashion and apparel studies at the University of Delaware, to research ways into expanding NICU-level care.
Clarke-Sather and Naylor started their research with the broad goal of understanding why kangaroo care doesn't occur more commonly and consistently within NICU settings.
Between 2015 and 2018, Clarke-Sather and Naylor conducted nationwide interviews and surveys of birth mothers whose infants were in NICU, and NICU medical staff. They discovered that while there are amazing medical staff and miraculous care taking place in NICUs across the country, there also are a myriad of complications and barriers surrounding care, including
NICU care comes from multiple disciplines each with their own diverse skills and opinions of care;
The power dynamics of NICU make it difficult for parents and medical staff;
Space and access including privacy in open versus private rooms, access to breast pumps, and ensuring mothers' comfort.
Clarke-Sather and Naylor aspire to influence NICU care and demonstrate that care can take on simpler forms beyond the traditional medical effort and equipment use.
"Moms can be uncomfortable with exposing skin in the NICU and so we're kind of trying to promote these behaviors that are shown to have improved health outcomes by understanding all of the people intertwined, working together and how we can support everyone to support those important behaviors," Clarke-Sather said.
Now, Clarke-Sather, Cobb and other team members, including engineers and fashion and apparel experts, are developing a practical solution – a wearable garment for mothers – that will enable and enhance kangaroo care in the NICU. Kangaroo care is skin-to-skin contact between a diapered infant and an adult caregiver's bared chest, which promotes bonding, aids post-partum healing and breastmilk production for mothers, and improves the infant's overall health and wellbeing.
"This is the medical care that people receive in other places," Naylor said of kangaroo care. "The United States approaches care in a much more technical manner instead of understanding that bodies can heal."
Without tracking kangaroo care, Clarke-Sather and Naylor explained, it is difficult to see how this type of intervention is working and affecting health outcomes for NICU infants, meaning it is even more difficult to promote kangaroo care within NICU settings.
Kangaroo care is generally "seen very positively but it's not seen as an intervention" despite the numerous published papers citing its benefits, explained Clarke-Sather. "We're interested in: how does this become an intervention? And part of that, is tracking it. But not tracking it in a way that mothers or nurses are burdened."
The garment Cobb designed is similar to a nursing bra or top and would allow skin-to-skin with the infant while accommodating the medical needs of the NICU infant, such as wires, tubing, and monitors. Not only does the garment promote kangaroo care, it has built-in sensors to automatically track kangaroo care.
To develop the inner workings of undergarment, the self-proclaimed "mismatched set of scholars" have added graduate and undergraduate engineering students at the University of Minnesota Duluth. The functional garment is currently undergoing prototype development in preparation for testing by healthy mothers and infants. In addition, Cobb said the design team is currently looking into vision, color, print and aesthetics for the NICU garments.
"It really wasn't all about kangaroo care, but it keeps coming back to that," Clarke-Sather said. "If we can help that happen for more people, I feel like we are going to be on the way to better health. I think because of how acutely pre-term birth is a problem in the U.S. and how it's not equitable in how it's distributed and that it affects people who are marginalized in our society more – It's like if we can help make health outcomes for those little ones and those moms better, we can really make a shift in society."
---
Dr. Naylor and Dr. Clarke-Sather recently shared their innovative research with ACCEL's Junior Investigator Network (JIN).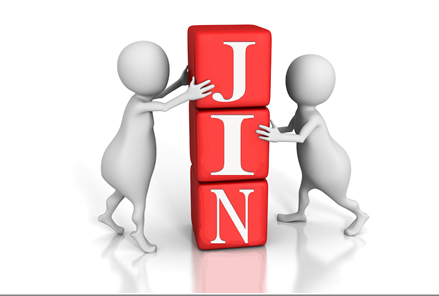 Interested in sharing your research?
Have some best practices to share with the upcoming clinical and translational researchers?
Looking to create additional collaborations?
Need assistance with your research?
Come present at the Thursday morning Junior Investigator Network (JIN) call!
Contact Erin Riegel (Erin.Riegel@nemours.org) for more information or to sign-up for a presentation. To view previous JIN presentations, visit the ACCEL Mentoring, Education and Career Development Zone.