Admin Core Leaders
Gregory Hicks, PT, PhD, FAPTA
Professor Hicks is a clinician-scientist and a full professor in the University of Delaware Department of Physical Therapy, which ranks #1 nationally. Recently, he completed a successful five-year term as Department Chair, during which time the DPT program thrived, expanded and became more diverse. Dr. Hicks' laboratory has had significant funding from the National Institutes of Health since 2008, including major funding for projects focused on the development and testing of interventions to improve physical function for older adults with chronic low back pain. His publication record and ongoing research demonstrates a deep understanding of the relationships between spinal disorders and functional performance in the older population, as well as his ability to conduct studies of adults with painful conditions. In addition to this primary line of work, he has been intimately involved as a collaborator in NIH-funded studies focused on understanding physical function drivers among typically aging adults and older adults post hip fracture. Professor Hicks received two B.A. degrees and a MPT degree from the University of Delaware, a Ph.D. from the University of Pittsburgh and was a postdoctoral fellow at the National Institute on Aging.
My tenure as a clinician-scientist at the University of Delaware and my scientific collaborations with investigators at leading institutions nationally have given me a unique perspective and vision for the future of clinical and translational research across our partner institutions. I have a distinct vision focused on reducing variability in research-related processes across our partner institutions so as to efficiently create large-scale improvements in our clinical and translational research capacities; this will ultimately lead to an improvement in the health outcomes for all Delawareans. To achieve and sustain this vision, we need to establish a layered infrastructure, which includes human resources, policies, procedures and a sustainable fiscal model for this infrastructure. In the coming years, I would like to see our team focused on (1) developing much-needed research resources to support clinical and translational research growth (i.e. centers focused on recruitment, project management and data coordination); (2) developing partnership networks with established CTSAs and CTRs to advance our mission of improving health in Delaware; (3) enhancing our focus on healthcare disparities (via increased community engagement efforts and strategic efforts to diversify the research workforce); and (4) developing a stewardship model focused on sustenance and continual growth of the infrastructure and foundation that has been laid by NIH resources.
Program Coordinator
David Edwards, PhD
Dr. Edwards is a Professor of Kinesiology and Applied Physiology, and Biological Sciences, and previously served as Associate Dean of Research for the College of Health Sciences. His research focuses on vascular physiology, both understanding mechanisms of vascular dysfunction and studying interventions that may improve vascular function and involves numerous collaborations. His work is currently primarily focused in two areas, vascular and hemodynamic consequences of dietary sodium consumption and the study of mechanisms and potential interventions for vascular dysfunction and abnormal hemodynamics in patients with chronic kidney disease. His work has been funded by the NIH and the American Heart Association (AHA). He has served on several NIH and AHA study sections most recently serving on the NHLBI Mentored Transition to Independence Review Committee. He serves as. Senior Editor for Experimental Physiology and on the Editorial Board for the Journal of Applied Physiology. Dr. Edwards is a former Delaware INBRE pilot project investigator who successfully transitioned to independence. Currently, he serves on the DE-INBRE Research Committee and previously served as the DE-INBRE Cardiovascular Research Theme Leader. He leads the Phase II COBRE in Cardiovascular Health at the University of Delaware that was recently renewed by NIGMS. 
Management Information Systems (MIS) and Marketing
Erin Crowgey, PhD
Erin Crowgey, PhD is Associate Director of Bioinformatics at Nemours Children's Hospital, Delaware whose primary expertise is in molecular biology and bioinformatics. She works on multiple projects with the goal of implementing a learning healthcare system which will enhance precision medicine efforts. From the outset, her doctoral dissertation focused on building clinical and translational tools for rare childhood diseases. She has expertise in developing custom computational pipelines to analyze genomic data, including metagenomics and pan-omics integration. With her clinical collaborators across the country, she is working on establishing comprehensive computational pipelines that will enable the use of 'omics' data in clinical research projects, with the ultimate goal of applying these methods in real-time at the bedside. She is the Chair for the Genomics and Translational Bioinformatics working group for the American Medical Informatics Association, and has an affiliated faculty position at the University of Delaware.
Pilot Projects Program Leader
Susanne M. Morton, PT, PhD
Susanne M Morton, PT, PhD is an Associate Professor of Physical Therapy at the University of Delaware. Dr. Morton's lab is focused on understanding motor learning in health and disease and motor recovery from stroke. As a clinician-neuroscientist, the ultimate goal of her work is to improve rehabilitation interventions and outcomes for people with neurologic conditions. Dr. Morton has received grant support for her work from the NIH and served on several grant review panels for the NIH and other federal agencies. In 2020, began serving as Director of Pilot Program Core for the Delaware CTR-ACCEL Program.
Professional Development Core Leader
Robert E. Akins, Jr., PhD, FAACPDM, FAHA
Robert E. Akins, Jr., PhD, FAACPDM, FAHA is a Principal Scientist, Director of the Center for Pediatric Clinical Research and Development, and Head of Tissue Engineering and Regenerative Medicine Research at Nemours Children's Hospital, Delaware. He is an Adjunct Professor at the University of Delaware. Dr. Akins received both his bachelor's and doctoral degrees from the University of Pennsylvania. He was the first American honored as a fellow of the Japan Foundation on Aging and Health, and he is an inaugural Fellow of the American Heart Association Council on Cardiovascular Surgery and Anesthesia. He is recipient of a Delaware INBRE Summit Award, was named "Neuroscientist of the Year" in 2013 by the DE Society for Neuroscience to honor his efforts to expand neuroscience research and education, and was recently named Researcher of the Year for 2014 at Nemours.
Dr. Akins has served on multiple editorial boards, scientific advisory committees, and NIH and VA review panels. Since 2009, he has worked extensively to integrate basic and translational research into the clinical environment at Nemours and has established cross-campus, multi-disciplinary Mentoring and Advisory programs to support clinical and translational scientists. His research focuses on the development of regenerative therapies for pediatric diseases, especially congenital and acquired diseases of muscularized tissues, and his work has been generously supported by the Swank Foundation, the Nemours Foundation, NASA's Biotechnology and Cell Science Program, and the National Institutes of Health (NHLBI, NICHD, and NIGMS).
Biostatistics, Epidemiology and Research Design Core Leader
Claudine Jurkovitz, MD, MPH
Claudine Jurkovitz, MD, MPH, has been working at ChristianaCare Health Services Inc. since 2005 and has been appointed Director of Clinical Research in the ChristianaCare Institute for Research in Equity and Community Health (iREACH). As such she leads the Data Analysts' team and helps Physicians and young Investigators at ChristianaCare to develop their research projects and study design. She has been leading the Biostatistics Epidemiology Research Design (BERD) core of the Delaware ACCEL- CTR since October 2017. The BERD provides consultation services on multiple topics in biostatistics, medical informatics and bioinformatics to Investigators from all ACCEL-CTR Institutions. She was appointed Director of the Centralized Research Support Network (CRSN), a newly developed INBRE core in 2017. CRSN's goal is to develop mechanisms to leverage existing infrastructure such as the Delaware ACCEL-CTR with expertise in epidemiology, study design, biostatistics, community-based participatory research and patient engagement and to make these services available to the INBRE network's biomedical investigators. She is also a member of the steering committee of the INBRE Bioinformatics Network of Delaware (BiND). As a Nephrologist Epidemiologist, Dr. Jurkovitz has actively developed her own research interests, mostly in the field of chronic kidney disease (CKD) and health services research. In 2018, she completed a project funded by an Eugene Washington PCORI award "Engaging Stakeholders for a Patient-Centered Research Agenda for Chronic Kidney Disease in Delaware". The goal of this project was to build a network of patients that could provide guidance to researchers in the field of kidney disease.
Prior to working at ChristianaCare, Dr. Jurkovitz was Assistant Professor of Medicine at Emory University in Atlanta. While pursuing her research interest in the prevention of progression of kidney disease, Dr. Jurkovitz also became an active member of the Institutional Review Board (IRB) and was later nominated vice chair of the Emory University IRB.
Community Engagement and Outreach Core Leader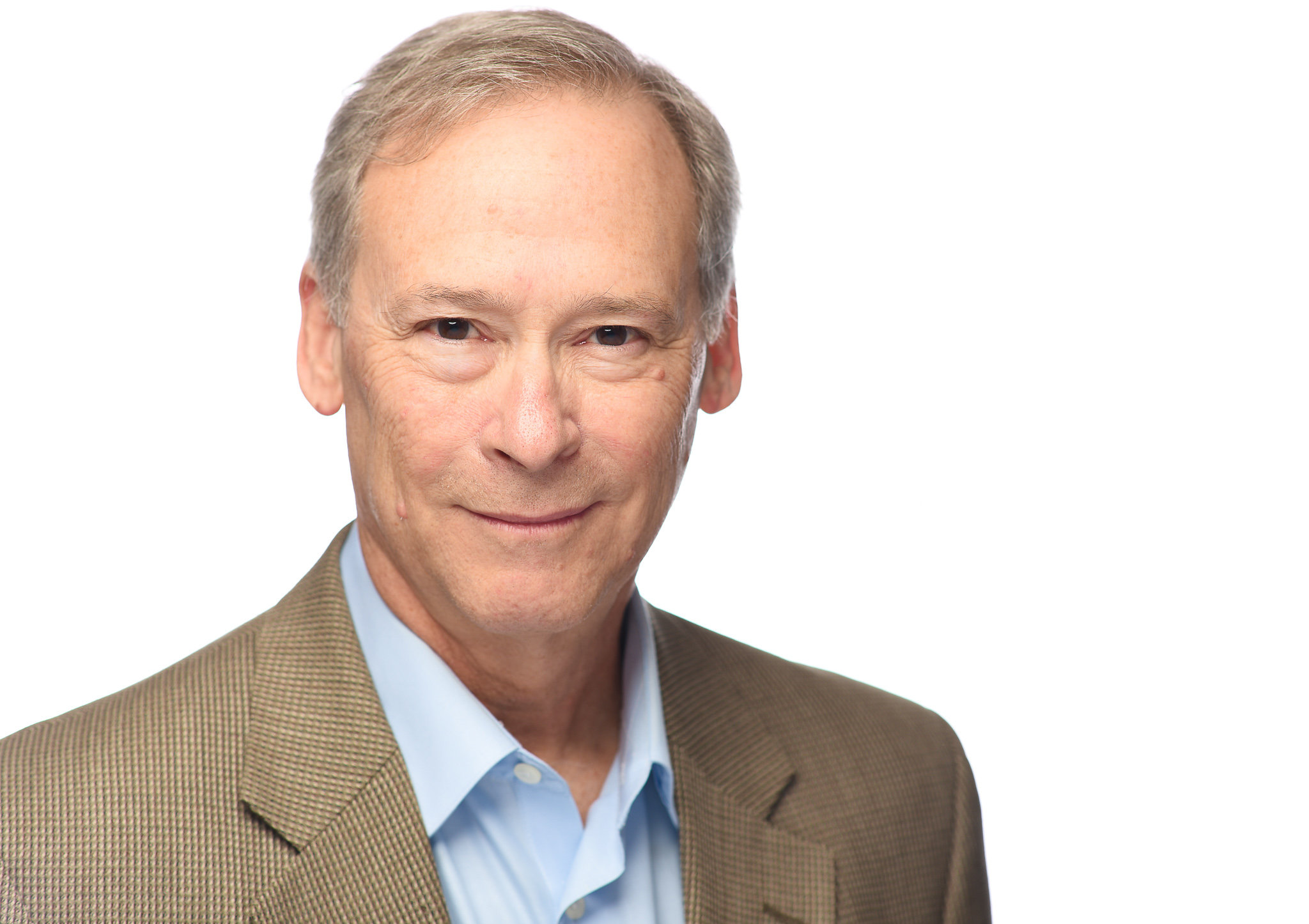 Lee M. Pachter, DO
Lee M. Pachter, DO is a senior physician scientist and Director of Mentorship & Professional Development at the Institute for Research in Equity and Community Health (iREACH) at ChristianaCare. He is a Professor of Pediatrics and Population Health at the Sidney Kimmel Medical College and the College of Population Health at Thomas Jefferson University. Lee also is Editor-in-Chief of the Journal of Developmental & Behavioral Pediatrics.
Lee is a pediatrician researcher who conducts research in the areas of social determinants of health, psychosocial stress and adversity, racism and discrimination, and health disparities. He received a K-Award from the National Institute of Child Health and Human Development to develop an instrument to measure experiences of racism and discrimination in children and youth. He was a founding co-director of the Philadelphia ACE Task Force and, founded and directed the Academic Pediatric Association's New Century Scholars Program, which is a career development and mentorship program aimed at diversifying the academic pediatric workforce. Lee was the recipient of the 2020 APA Miller-Sarkin Mentorship Award. He also is a co-investigator in the NIH-funded Nemours Children's Hospital, Delaware site for the IDeA States Pediatric Clinical Trials Network.
Tracking and Evaluation Core Leader
Sue Giancola, Ph.D.
Sue Giancola, Ph.D. is Associate Director of the Center for Research in Education and Social Policy (CRESP) at the University of Delaware. She is a graduate of the University of Pennsylvania's Policy Research, Evaluation, and Measurement program. Dr. Giancola has over 20 years of experience as an evaluator in both academia and private business. Her career has largely been focused on research and evaluation of programs to improve human services, as well as developing evaluation methods that can be embedded within programs. Dr. Giancola's current work focuses on developing methodological processes to embed evaluation into programs, such that program development can be driven by reliable and valid information and impact findings can be properly interpreted. In July 2018, she was appointed as lead evaluator of the DE-CTR ACCEL Program.