Thursday, May 12, 2022 from 12:00-1:00pm
Virtual presentation via BlueJeans at https://bluejeans.com/361095905 | Meeting ID 361095905
Please RSVP by emailing Debra Reese. Please include your full name, email address, and institution/organization. 
This activity has been approved for AMA PRA Category 1 Credit. We will provide instructions on obtaining CME credit for attendance.
Affordable housing in safe environments provides a foundation for lifelong health. However, for millions of Americans, such housing is in short supply. This talk reviews housing as a determinant of health, highlighting lessons learned from the COVID-19 pandemic. It will then share emerging research on the link between housing and neighborhood environments and discuss new approaches that hospitals and health systems are engaging in to screen for social needs and invest in housing security.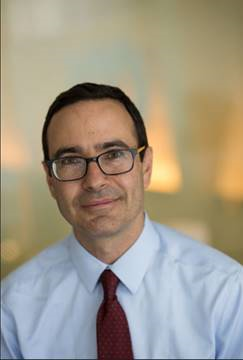 Meet the Speaker
Dr. Craig Pollack, M.D., M.H.S., M.Sc., is a Katey Ayers Endowed Professor of Health Policy and Management, Epidemiology, Nursing, and Medicine and Management in the Johns Hopkins Bloomberg School of Public Health, School of Nursing, and School of Medicine. He serves as the Deputy Director of the Johns Hopkins Institute for Health and Social Policy and co-Director of the General Internal Medicine Fellowship Program. He is a practicing internal medicine physician whose research focuses on social determinants of health, with an emphasis on housing policies.